Our accents are listed alphabetically from America to Zebra! Feel free to scroll down and see them all or use your computer's Find feature ("ctrl+F") to search specific themes.  One other thing … please double check with us FIRST to make sure we have enough accent for your order! Accents are getting harder to find and as much as we try to keep this page updated, many of the ones listed below we are running very low on! Thanks! 
Accents can be used as streamers and/or wrapped over petals, points & house petals. If the accent is cotton it can also be pleated and used for a pleat. Our accents are all 1 5/8″ wide (except for the 1″ American flag and 2″ cow & 2″ denim).
PS: Feel free to use as many different accents as you like but note that only five different accents are included with your set up charge. After that there's a $2/accent charge. 
1″ American Flag
American Stripes
Animals Cats & Tulips (lots in stock)
Animals Cow Pattern (2″)
Animals Dogs
Animals Horses
Animals Leopard Pattern
Animals Lobsters
Animals Tiger Pattern
Animals Zebra Pattern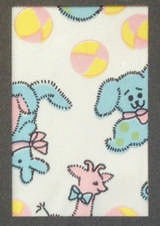 Baby
Bandana Blue
Bandana Red
Bows Light Blue
Bronze Crackle
Butterflies Eggshell
Butterflies Tan
Butterflies colorful
Cammo With Brown (lots in stock)
Cammo With Ginger
 Candies on pink 
Checkered Black & White
Christmas Carousel Horses Green
Christmas Carousel Horses Red
Christmas Ornament Detail
Christmas Flowers
  Christmas Holly
Christmas Holly & Pinecones
Christmas Festive Balls
Christmas Tartan
Crackle Bronze
Crackle Gold
Crackle Silver
Denim (2″)
Diamonds Fuschia
Diamonds Teal
Easter Bunnies
Easter Eggs
Edging Gold (lots in stock)
 Edging Silver Galaxy (limited colors)
Fall Brewster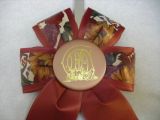 Fall Corn
Fall Farmers Market
Fall Farm Stand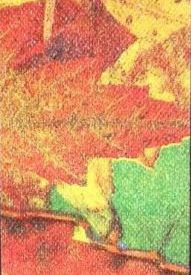 Fall  – Leaves
 Fall – Firey Leaves
Flag Texas
Flowers Azalea
Flowers Emily
Flowers Floral Garden
Flowers Flower Pots
Flowers Fuschia
Flowers Green & Lavendar
Flowers Hawaiian Sunset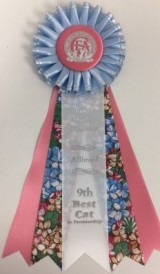 Flowers Hydrangea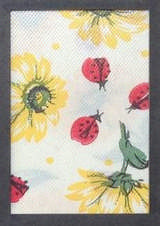 Flowers Ladybugs
Flowers Magnolia Maroon
Flowers Magnolia White
Flowers May Floral
Flowers Mix on Black (lots in stock)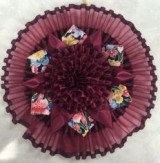 Flowers Mix on Black Pastels (lots in stock)
Flowers Red & Neon Pink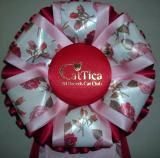 Flowers Roses Forever
Flowers Roses Legacy
Flowers Rose Vase (lots in stock)
Flowers Scarlet
Flowers Springtime

Flowers Spring Blooms
Flowers Spring Yellow
Flowers Tulips & Cats (lots in stock)
Flowers Tulips Purple
Flowers Tulips Red
Flowers Yellow Trellis
Football
Fringe
Galaxy Edging (limited colors available)
Garden Check
Gingham Cotton Black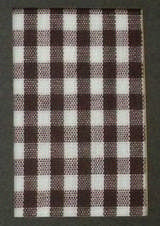 Gingham Cotton Brown
Gingham Cotton Lavendar
Gingham Cotton Light Blue
Gingham Cotton Purple
Gingham Cotton Yellow
Gingham Plastic Black
Gingham Plastic Light Green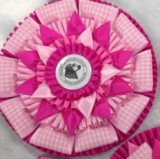 Gingham Plastic Pink
Gingham Plastic Purple
Gingham Plastic Red
Gingham Plastic Yellow
Gold & Silver Pattern
Gold Crackle (lots in stock)
Gold Glitter (lots in stock)
Gold Moire (lots in stock)
Gold Edging – Various Colors Available
Halloween Fun on Black
Halloween Haunt on Blue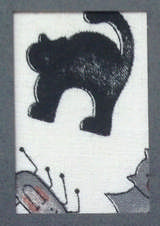 Halloween Hocus Pocus
Halloween Laughing Pumpkins
Halloween Pumpkins & Candy
Halloween Purple Boo
Hearts & Bows With Lace
Hearts & Roses
Hearts Country
Hearts Entwined With Lace
Hearts
Hearts Love Red
Hearts Pink
Hearts Red on White
Hearts Shaded Red on White
Hearts White on Red
Hearts White on Red With Lace
Hearts With Gold Swirl
Iridescent Canary Yellow
Iridescent Melon
Iridescent Peach
Iridescent Pink
Iridescent Teal
Moire Gold (lots in stock)
Moire Purple
Moire Silver (lots in stock)
Plaid Burgandy
Polka Dots Red on White
Polka Dots White on Red
Purple Moire 
Rabbits – cute ones
Rainbow
 Red glitter (new!)
Seafood
Seashells Color
Seashells Pink & Turquoise 
Sheer – blue flowers (available on petals only)
Sheer – pink flowers (available on petals only)
Sheer – pink with gold lines (available for pleating only)
Sheer – white with gold lines (available for pleating only)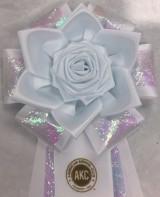 Shimmer
Silver Galaxy Edging (limited colors available)
Silver Glitter (lots in stock)
Silver Crackle (lots in stock)
Silver Moire (lots in stock)
Snowflakes Gold on Eggshell
Snowflakes Gold on Red
Snowflakes Silver on Blue
Snowflakes Silver on Light Blue
Snowflakes Silver on White
Snowflakes White & Light Blue on Blue
Snowmen Navy
Snowmen Red
Southwestern (moonglow/lavendar)
Squares Pattern White on Black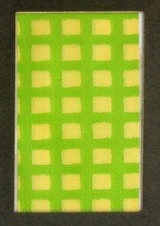 Squares Pattern Yellow on Neon Green
Stained Glass
Stars Gold Stars on Red
Stars Rainbow Stars on Black
Stars Rainbow Stars on Red
Stripes – neon
Stripes on White Black
Stripes on White Brown
Stripes on White Green
Stripes Pink on Pink
Stripes Rainbow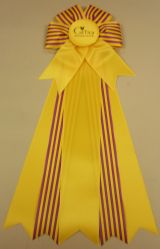 Stripes Red & Yellow
Stripes Red White Blue
Stripes Shades of Brown
 Stripes Shades of Green
Stripes Shades of Purple
Stripes Shades of Teal
Stripes Shades of Fuschia
  Stripes Shades of Orange (just enough for a couple of rosettes)
Stripes Thin Pink & White
Stripes Thin Red on White (only enough for about 10 rosettes)
Stripes Two Tone Blue on Blue
Stripes Two Tone Green on Green
Stripes Two Tone Light Blue on Light Blue
Stripes Two Tone Purple on Purple
Stripes Two Tone Red on Red
 St Patricks Day Luck Of The Irish on white
 St Patricks Day Luck Of The Irish on green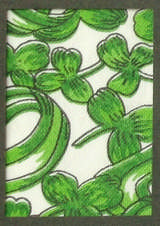 St Patricks Day Ribbon Clover
St Patricks Day Shamrocks & Hats
St Patricks Day Shamrocks & Stripes
St Patricks Day White Clovers on Green
Sunflowers
 Sunglow
Sunrise
Swirl Pattern
Tartan
Texas Flag
Zig – green & canary
Zig – pink (limited quantities)